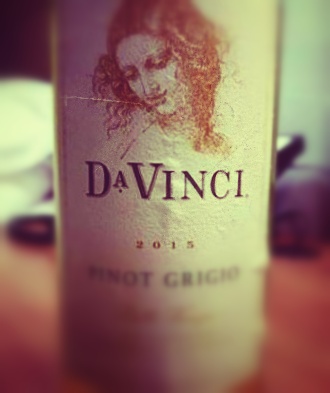 I recently had the opportunity, and free time, to write a new "Battle of the Budget" article (the last one was on German Rieslings) with another matchup, this time Italian Pinot Grigios. Stepping into the ring were four pee-gees, each just about under $12 each, but all of which fared pretty well.
First up was 2016 Santa Margherita Pinot Grigio Valdadige, from a label I generally avoid; Santa Margherita appears on too many low-end restaurants to lessen my suspicions about them. Nevertheless, the bottle landed a healthy four stars. My notes:
Light and slightly nautical, without any biting tartness, could use more floral notes but has an impressive grapefruit finish. Pairs easily but drinks well on its own.

Next into the ring was the 2016 Kris Pinot Grigio from the Northeastern Venezie region of Italy, which came in close at 3.5 stars.
Lemon is the dominant note here for an otherwise timid Pinot Grigio. Short finish makes this not particularly memorable but it's pleasant enough. Acidic.

For the third round, the 2015 Pinot Grigio from Ca'Donini, also from the Venezie, tied the Santa Margherita with a four-star rating. My notes:
Very light and breezy with some citrus laying way down below.

Finally, the last contender came from same region, a 2015 bottle of Cantine Leonardo da Vinci. A lack of nose tied it for 2nd place:
Understated and perhaps too much so, but enjoyable nevertheless. Some melon and vanilla balance out the lemon, which is a good thing. Mostly noseless but finish makes up for it, even if the lack of perfume knocks off a half star.

Given the low price point, and the fact that pinot grigios tend towards the bland end of the spectrum, these four budget wines did a fantastic job. Two rated at 4 stars, and two rated at 3.5… not too shabby.