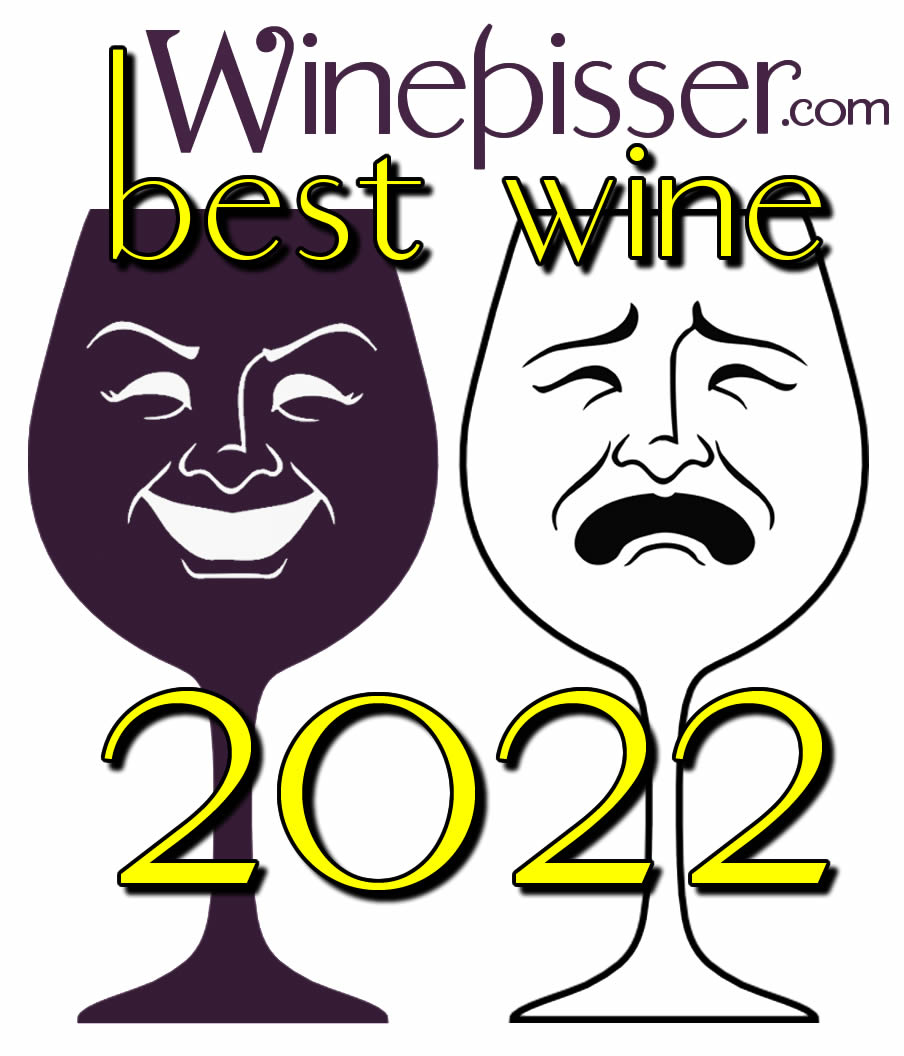 2022 was a weird year for Winepisser and providing consistent reviews. First, those of us in Peru were still reeling from the pandemic, which wasn't quite over yet. Next, I started the year off at great stride, reviewing a lot of wines in short time, and then fell off by mid-year. The crush of my day job just took over, as the pandemic eased and clients came running back to make up for lost time. From August onward, I posted no reviews at all. I was busy reviewing wines on the Vivino app, but simply did not have the time to port them over to this site.
Then, it has taken me until May of 2023 to do my analysis of last year's wine and announce the Best Wine 2022 winner. That's a shame, but the day job has most definitely impacted on my ability to provide Winepisser content. For now, at least.
So who is the 2022 winner? It's the absolutely bonkers Bodega Finca Las Moras "Black Malbec" from its astonishingly good Los Intocables ("The Untouchables") line. Back then I wrote:
Burn the witch, but let her finish that batch first. Astonishing malbec, probably made in a lab — a "labmec?" I'm not sure what witchcraft is at work here, but I suspect it required many newt tails. Color is as dark as Cthulhu's soul, nose is blueberry and spice. On the palate, it's powerful oak, blueberry, blackberry, and some spices following through. For sure this is a lab-created work, showing technological maturity by this producer. You're going to want to touch this untouchable.
It was very nearly a tie with the equally batshit concoction from teh same winery, the Los Intocables Bourbon Barrel Malbec, except that at the end of the day as much as I liked the bourbon barrel gimmick, I had to admit it was just that — a gimmick — so handed the final award over to the less-gimmicky Black Malbec.
One of the most reliable indicators of when I've encountered a "Best Wine" is counting just how many times I've gone back to drink the stuff. Almost always, I am buying a new wine each time, never going back to visit an older one because the pressure to keep reviewing new wines is so strong for me. Testing nearly 200 bottles a year limits how many of those bottles will be "repeats," but when I do go back, that's a clear indicator that I just plain love the stuff. Since I first encountered the Los Intocables line in mid-2022, I have — no kidding — bought at least a dozen bottles. They are just that good.
An interesting point is how despite living in Peru, a land that's nearly drowning in Malbec from nearby Argentina, this represents the first Malbec to win a cinco (five stars), never mind Best Wine. Frankly, when you have access to this much of any one grape, you're going to get bored, and Malbec does bore me. I think the ink-black labeling and "Black" naming convention roped me in — much like that of the Best Wine 2015 winner, Apothic Red — but eventually it's what inside the bottle is what matters. And I have to admit, my award for Apothic has not aged well — it's a bit embarrassing if anything — since the wine is not reliably good, and its award was given the first year Winepisser was running, and I was still getting my sea legs. I suspect, however, that the Los Intocables label will not suffer that fate, and only improve with time. I also think folks will be joining me in this praise.
Keep in mind, the brand is not a high-end wine. The bottles cost about 65 Peruvian soles, or (as I write this) $17 US. That's dirt cheap by US standards, but a mid-grade wine price in Peru, where a cheap wine can run 17 soles (about 4 bucks US). The wood flavors are also potent here, so snobs who don't want their wine induced — possibly artificially — with external notes may look elsewhere.
But for the rest of us, this wine goes equally well with food as it does guzzling a glass by itself, under the moon. You don't need to pair this with anything.
So who landed in the runner-up category? As I said, the Los Intocables Bourbon Barrel Malbec offering, but also these two great bottles, both of which won cincos in 2022:
The appearance of another Argentino wine means they took three out of the four 5-star ratings given in 2022, which is astonishing by itself. Sure, the rest of the world already knows how great Argentina is for wines, but it takes a lot to get my attention since I'm surrounded by their products. What's also interesting is that one of those Argentinos was a cab franc, which is not always a great wine when it's (a) from the New World and (b) not incorporated into a blend.
And, of course, we see another Uruguayan Tannat hitting the list, but this time a blend.
Some other wines tasted in 2022 that achieved 4.5 stars or higher:
So this leaves us with this list of Winepisser Best Wines of all time, to date:
What's planned for the rest of 2023? I'm not sure. I've done a lot of reviews on Vivino, but (as I said) am struggling to get them ported over to Winepisser, and thus entered into the official running. To date, there's only one 5-star winner in 2023, a Hungarian Tokaji, but hopefully I'll get my act sorted and have more content here shortly.
If you like the site, let me know. It helps to have some feedback, too!