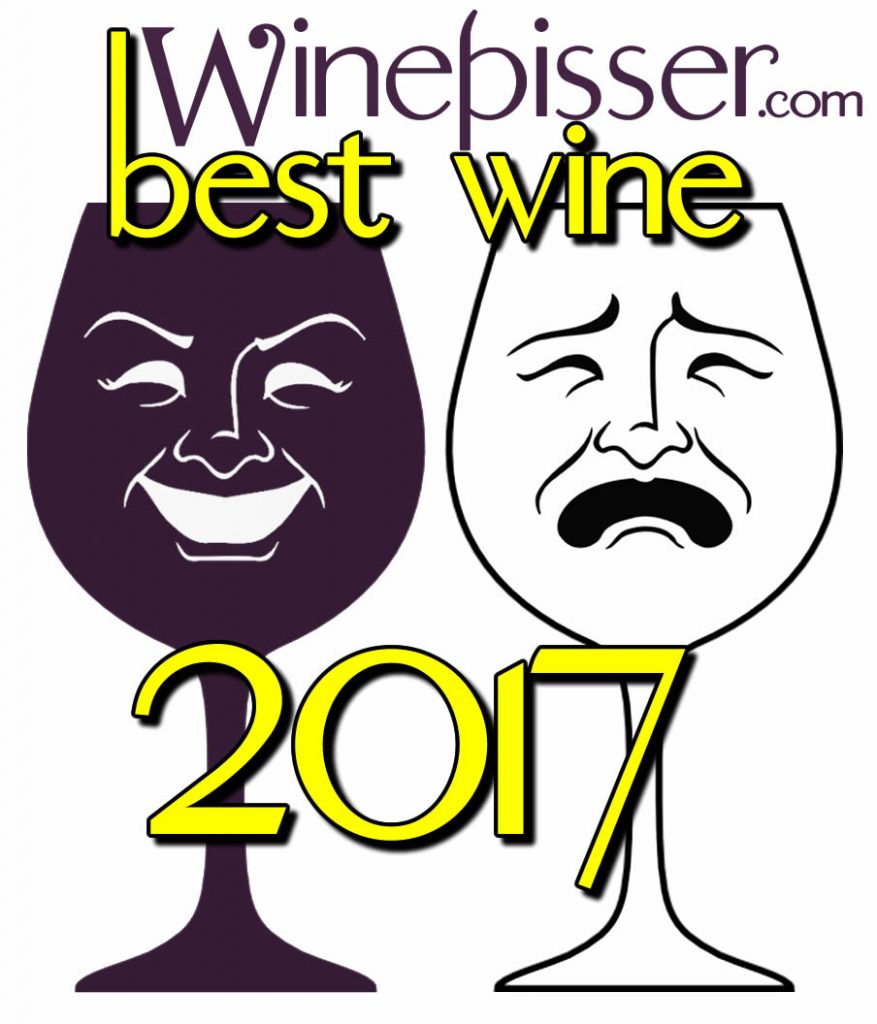 The third annual Winepisser Best Wine Award goes to Alvear's Pedro Ximénez de Añada 2014, a fantastic dessert wine that my original review boldly claimed didn't need dessert because it was the dessert.
Let's get this out of the way first, as I am sure some wine snobs are shocked — shocked, I say! — that a dessert wine could beat out a fantastic assortment of reds and whites tasted over the course of an entire year. I am not a fan of sweet wines unless they are specifically intended for dessert or as an aperitif. I prefer my day wines dry, and my after-dinner wines any way they might best accent the plate I just ate. I am a fan of icewine, for sure, as well as port. But if I pick up a bottle of Peruvian malbec and find it tastes like maple syrup, I will gag, spit and write a scathing review, in that order.
There's a place for sugar. I get that.
But good lord, man, this Pedro Ximenez is just astounding. The sugar content is insane, for sure, but never have I had a wine this sweet that avoided all the usual tropes, and one you'd be hardpressed to label "saccharine" or "cloying." Yes, you'll have to drink this after dinner. Yes, you will have to sip it (it's packing a whopping 17% alcohol. Yes, you'll have to break out the tiny glasses. No, you won't want to eat a white cake with this at the same time.
If you do it right — serve it after a dinner, especially a meaty one, and serve it by itself — your guests will be enthralled. They will ask you what it is, where you bought it, and how many virgins you threw into a volcano to make it. It's that good.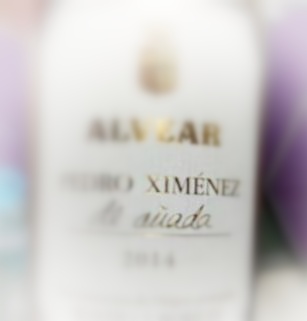 When I encounter a glass like this, my first tendency is to bark, "Que brujeria es esta?" In this case, we must go to the Alvear website to glean the details of said witchcraft:
"The name tells you all about this wine's origin: this sweet young wine is obtained through drying the Pedro Ximenez grapes on mats in the sun. It is the best way of bringing an intense Andalusian summer sun to your table from a single harvest. The wine is aged in the traditional earthenware jars, tinajas, where it is left for 12 months."
Despite the poor choice of wording on the Alvear website indicating it tastes like raisins, this is not quite true. I am keenly aware of sweet wines that make me suspect they were made by Sun-Maid, and this wine is not cursed with this problem. The flavors are not raisiny, but something quite different. Alvear isn't kidding when they say it has a slight citric after-kick; it's very faint, but totally changes the overall flavor. Fantastic!
You can read the original review of this fantastic offering from Alvear here. To visit the Alvear website, go to www.alevear.es, but you can find the Pedro Ximenez Anada page here. To see who the final contestants were in 2017's Winepisser Best Wine race, click here.
To read who won the 2017 Worst Wine Award, click here.
Click here for the 2015 Winepissser Best Wine winner, and for the 2016 Best Wine Award, click here.