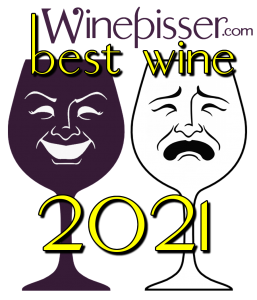 After awarding no Best Wine in 2021 (due to pandemic), 2022 came back online with a limited number of reviews; only 31, in fact. Compare that to prior years where I reviewed 150+ each year, and it was obvious that the choices were limited.
Sure enough, only a single wine earned five stars, that being the 2018 vintage of Philippe Dreschler's Gewurztraminer. And that was a close call, since I reviewed it only a few weeks before the end of the year. I really thought I would have to pick a 4-star wine as the year's winner, but the gwertz resolved that conundrum.
Having said that, the 2018 Dreschler didn't earn a truly solid 5 stars from me. I use the 5-star rating system used by Vivino, where I publish reviews first (before adding them here to Winepisser.) Vivino allows me to rate them as I am tasting them, and replaces my physical notebook. If I were to have a more granular rating system, this Gewurztraminer would probably have earned 4.75 stars. But even with that being true, it still won the highest score for the wines tasted in 2022.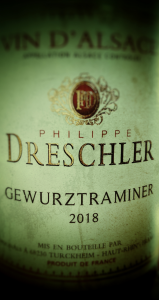 The quick review for that wine read as follows:
You fall asleep naked in a meadow of honeysuckle when, suddenly, a chorus of angels rains the blessings of heaven upon you while playing Debussy; Jean-Luc Godard wishes he was this breathless. The nose is floral, with hints of honey and sweet apple. The honey carries over to the palate in droves, and gives the impression of sugar, but it's illusion. In fact, this is not oversweet, but certainly sweeter than German offerings of the same grape. Melon and cantaloupe and only the faintest hint of typical Gewurztraminer spice. No tang at all. As I write this, it's December 27th, and this delicious g'wertz represents the first 5-star rating for all of 2021. I paired with mutton and lentils, and it rose the plate to absolute ecstasy; even non-wine lovers enjoyed a tasting during the dinner. Pure joy all around. Went equally well with a balsamic vinegar salad course, showing off the gymnastics a good Gewurztraminer will go to in order to work with any plate you can throw at it. Don't let the price point dissuade you into thinking this is anything but a stellar wine.
In a sense, it wasn't a fair fight. My favorite grape of all is the gwertz, a wine that originally opened my appreciation for white wines, after a decade or more of tilting to the tintos. And the best of that grape comes from Alsace, without exception. And things were even more unfair given the low number of wines reviewed. But I'm happy to award the Dreschler a cinco, and call it the Winepisser Best Wine 2022. Congratulations to the folks at Dreschler.
Coming in at 4.5 stars we found these great runner-ups:
Of these, the closest were probably the 2017 Sauternes and the 2015 CDP, which deserved slightly higher than a mere 4.5, but still not 5.0.
On the other side of the coin we have the Winepisser Worst Wine 2021 being earned by the absolutely disastrous 2011 Pinord Chateldon Reserva Cabernet Sauvignon from Spain. My God, was that bad. For that review, I wrote:
Gunpowder truck blows up near a pepper mill, enterprising vintner bottles the ashes. I rated this same vintage back in 2019, and hated it. Back then I wrote, "You poured your old uncle a nice glass of cab while he was grilling, but he's easily confused, and accidentally poured pepper over his glass of wine rather than the steaks." I felt I might have been unfair, so grabbed a bottle to try again. No improvement, it's just a bad wine. Earned 2 stars back in 2019, and didn't improve its score in 2021.
There were, at least, no 1-star wines this year.
Now we rush into 2022 with a new batch of reviews, and 12 more months until the next cinco is awarded!