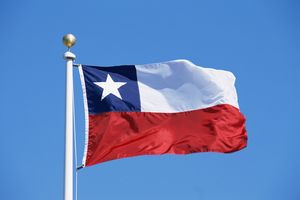 2018 has been a slow year for "cincos," the five-star rating given to the best wines tasted here at Winepisser. To date, we only have five contenders for 2018 Winepisser Best Wine, and we are already into October. To be honest, this year has proven the weakest year to date, as far as the wines that were tasted. Let's see if things pick up in the fourth quarter.
What's interesting, however, is that Chile leads the pack with three 5-star winners. In 2015, a California blend won Best Wine, while in 2016 it was given to a Tannat from Uruguay. Last year saw a dessert wine from Spain win Best Wine. While Chile has been represented here and there for Winepisser Best Wines, it hasn't yet won. Will this year be different?
To date, the cincos have been awarded to the following wines, with one from France, one from Argentina, and the rest from South America's skinniest country:
What's missing from that list yet again is sauvignon blanc from New Zealand, despite consistently getting near-5 star ratings and being the top wine drunk this year (and last.)
So for now, things are looking good for Chile, but last year saw a slew of last-minute 5-star winners, so who knows?