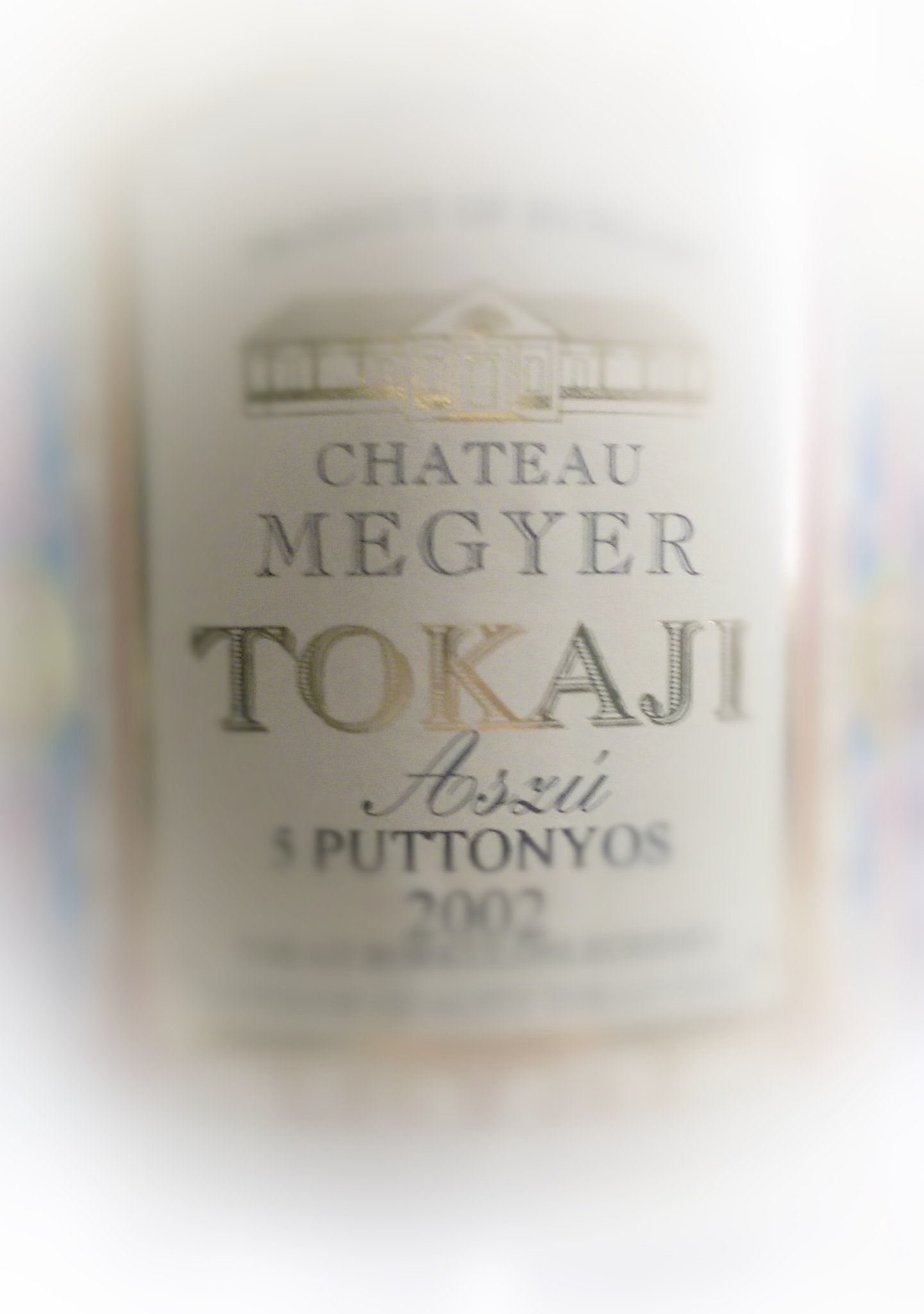 Heaven only serves Ch. Megyer Tokaji Aszú to its best clientele, and this 5 puttonyo masterpiece is reserved for the archangels.
In a recent interview with God, I asked Him why his firmament elected to serve Megyer, and he immediately slapped me in the face. God, apparently, has no patience for stupidity. "Have you tasted it? If you have tasted it, and you still have to ask the question, I will send you to Hell right now, mister!" While He was screaming, an earthquake killed 60 people in Chile.
I admitted I was just displaying faux journalistic curiosity, and that of course I agreed with Him. And not only for fear of damnation, but for a real love of Hungary's famed Tokaji Aszú sweet wines. This 2002 5 puttonyo offering represents one of the best of the best, with a sweet plum with a spicy afterbite that lets you know this is no cheap ice wine or mere dessert drink. This is a sweet pleasure for the adults, and — of course — angels.
God was still fuming at my insincerity, so I moved on to talk about Heaven's carta de vino with one of His lieutenants, St. Michael. We looked over the wine list, and found the usual suspects — Alsatian Gewurztraminer, Uruguayan Tannat, German Riesling, French Bordeaux. I was, if anything, a bit disappointed by Heaven's sommellier, who apparently hadn't been thinking too far out of the box. But there in bold print was the Megyer Tokaji Aszú, and I could see the type on the wine list was a bit worn in that area, as everyone who came to Heaven eventually pointed to it when ordering.
This wine is an interesting creation by any measure. It has sugar, and cannot be mistaken for anything but a sweet wine, but it's sweetness is never sugary nor cloying. The color is almost that of a dark amber beer, and it sticks lightly to the glass, but is never syrupy. The hint — and I mean tiniest hint — of bitter bite in the back end really shakes it up, and makes it a fantastic pairing with salad, amuse bouche or even light appetizer. This is not a dessert wine — it's better before the final dish than after.
The extra puttonyos — which St. Michael explained was the Hungarian word for "freshly mashed innocence," something Megyer apparently squeezes into each bottle — do nothing but raise the wine to celestial levels. The 2 puttonyo offerings are less balanced, with less character and more in line with typical dessert wine. Add a few more puttonyos and let it age, and you are pouring pure miracles.
An interesting aside: rumor in Heaven has it that his Father was furious when Jesus turned water into Cabernet, and not Tokaji Aszú. "How could you be that daft?" God is reported to have shouted, destroying all of Turkey in the process.
Five stars, without hesitation.