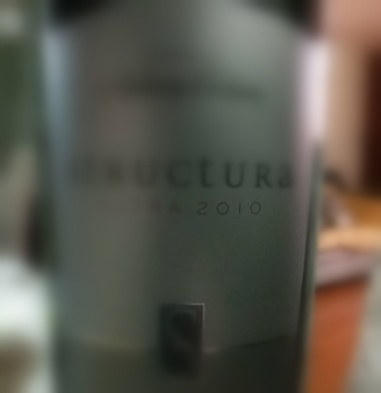 Red blends are really amazing these days, as winemaking becomes more technologically savvy and producers have better predictive abilities of what may result from a little mixing and matching. This fantastic blend of 54% Malbec, 40% Cabernet Sauvignon and 6% Petite Verdot is a great example. Meet Navarro Correas Structura Ultra 2010 from Tunuyán Argentina, a red blend that just works on all levels.
After spending 18 moons in new French oak barrels, this one is smooth and luxurious, but without the usual tropes of a "big fat red." Potent but not aggressive, this shows notes of mint and earl grey tea, all swirling around a base of firm black cherry. Drinks remarkably well alone, and will pair with nearly anything you can think of; we had it alongside quinoa guisada. Would pair equally well with steak or chocolate cake. Tannins are soft and lovely but not at all shy.
If you're keeping track of this years Best Wine contenders, and want to see who this Argentinian blend is facing, here's an updated list. It's an eclectic mix of reds, whites and dessert wines.
For more about the Structura, visit the winery's website here.