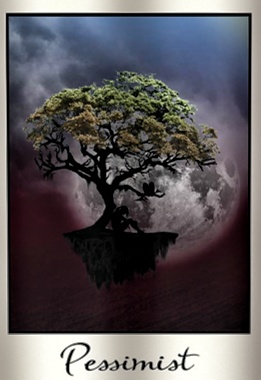 Never having been much on red blends, if years ago you had told me last year's Winepisser Best Wine award would have gone to a blend (Apothic Red won), I would have scoffed. Now we see another Cally blend hitting the 5-star mark here at Winepisser, with DOAU Vineyard's Pessimist Red Blend 2014.
DAOU — which must be typed in all caps since you can only shout it, not speak it — claims the Pessimist is a blend of syrah, petite sirah, zinfandel and tannat, but they left out the hints of love, enlightenment and orgiastic pleasure. This glass has near-zero tannin, a velvety layer of blackberry with hints of smoke and vanilla. Don't let that lack of tannin freak you out, it works here, even if it might limit food pairings. The tannat brings a meatiness to the glass, but the syrah stands out as the real star. Collectively, these grapes are all working hard to achieve their best performance, like a dance troupe on Broadway. Bravo, guys.
I ordered this from a proper sommellier in a high end Miami restaurant, who recommended it. I tipped the waiter the value of my house afterwards, in thanks. Later I spoke with a wine store expert who said, "you know that's made in a lab, right?" I said, curtly, "I don't give a flying fuck. I would bathe in the stuff if they sent me enough cases. Shut up, you." Then I robbed the wine store to pay for the waiter's tip. Blame the Pessimist in me.
I will admit that this year's 5-star wines are a mixed bunch, and there's no guarantee Pessimist — or any other red blend — is going to win the 2016 award. Take a look at the contenders thus far:
(A few other 5-starrers are coming up, but haven't been published yet. We may actually be taking a second look at that weirdo Vina Vieja from Peru, of all places. And another Uruguayan Tannat is coming up fast from behind.)
I really need to get more of this to test it under more real-world conditions and food pairings, but it's rare stuff down here in South America, and I will have to smuggle a few bottles in my luggage when returning from my next US trip.
For more on Pessimist, visit the official site here.